+44(0)1245 251399 cooperkeys@live.co.uk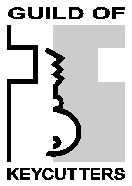 5 The Parade Woodhall Road Chelmsford Essex CM14BA

In 1996 vehicle manufactures started fitting transponders chips in ignition keys often new keys can be coded using a master key or cloned with a duplicating device.
The more modern keys are encrypted into the vehicles security system and needs a diagnostic programmer.
Cooper keys has the necessary equipment and permission to programme new keys and remotes into the vehicle through the onboard data socket.
We now offer a one stop while you wait key cutting and reprogramming from our large range of blanks and a good selection of popular remotes for:
Ford VW Seat
Audi LDV Skoda
Rover
Vauxhal/Opal, Peugeot and Citroen can also be done providing the necessary codes are available.