+44(0)1245 251399 cooperkeys@live.co.uk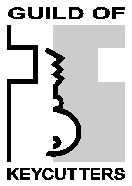 5 The Parade Woodhall Road Chelmsford Essex CM14BA

We stock a wide range of key blanks for most applications:
filing cabinets
lockers
doors
cars
boats
caravans
cash boxes
gun cabinets
Safes
plus so much more. Just ask, if we don't stock them we know where to find them.
Keys can be cut using our machinery from:
existing keys
key number
and in most cases from the lock itself.
At Cooper Keys we guarantee all our key cutting services.
This website is created and updated by Synergy Media Ecosse